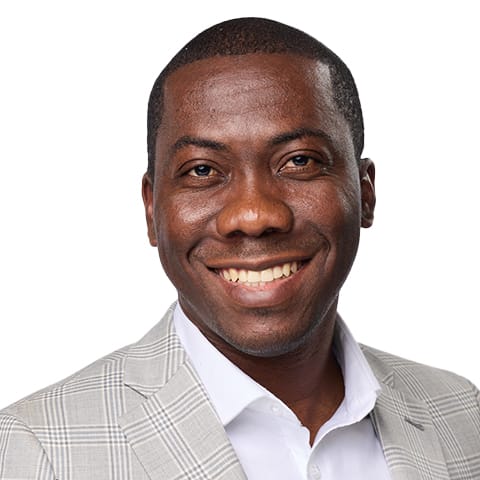 Dr. Imarhiagbe
About Dr. Imarhiagbe
Dr. Imarhiagbe, fondly called 'Dr. Gabriel' is a graduate of the Rutgers School of Dental Medicine, New Jersey, and the University of Benin Dental School. He offers excellent dental care with professionalism and empathy focusing on patient education and partnering with the patient in dental care.

Dr. Gabriel practiced dentistry for well over a decade and is a keen reader and avid learner. He has multiple professional fellowships and is a member of the Canadian Dental Association, Alberta Dental Association, and Calgary District Dental Society When not working in the dental clinic, Dr. Gabriel loves spending quality time with his lovely wife and four sons.

Dr. Gabriel looks forward to meeting patients; old and new and establishing connections while offering holistic dental care.
We're always accepting new patients at our Calgary practice.
Book an appointment with one of our dentists to get the healthy smile you deserve!